You cannot add more than 1 sample pack to your cart
Description
maxiCOR™ is a science-driven and high quality formula designed to promote body re-composition acceleration in healthy individuals when combined with resistance training or physical exercise. Body re-composition means increasing lean body mass (LBM) while reducing fat mass (FM) representing a "build and burn" effect.To accomplish this, maxiCOR™ combines the benefits of 4 carefully selected powerful ingredients including Fenugreek (Trigonella foenum-Graecum) [Containing 70% Oligosaccharides] (as Physicor™), Berberine, Bitter Orange Extract (Citrus aurantium) (as Advantra Z®), and Ashwagandha Extract (Withania somnifera) [Containing 7% Withanolides] to facilitate your body transformation goals.†
Physicor™ is new patented fenugreek extract standardized to a proprietary 70% galactomannan oligosaccharides content to build, burn and perform. It has recently been awarded self-affirmed Generally Recognized as Safe (GRAS) status with a comprehensive background of safety and toxicology studies. Key features of Physicor™ is that it has a unique ability to build and cut core muscle tissue. Physicor™ has clinically been shown to trigger the synthesis of lean muscle while burning visceral body fat in conjunction with resistance training.Poole C, et al. conducted an 8 week human clinical study in the Department of Exercise and Sport Science,University of Mary Hardin-Baylor. The study design was a double-blind, placebo-controlled trial that included 49already resistance-trained, healthy adults. Subjects in the experimental group ingested 500mg Physicor™ once per day in the morning on non-training days and prior to their workout on training days.
Directions
Take 2 capsules per day with food in the morning on non-training days and 2 capsules prior to your workout on training days.
Other Info
Consult a physician before starting any diet and exercise program and before using this product. Do not take this product if you have a medical condition. Discontinue use and call a physician or licensed health care professional immediately if you experience unexpected side effects. If taking prescription medications, consult a licensed health care professional prior to use. KEEP OUT OF REACH OF CHILDREN. STORE IN A COOL, DRY PLACE AWAY FROM MOISTURE, SUNLIGHT AND EXCESS HEAT. ALWAYS KEEP TIGHTLY SEALED.
Other Ingredients:
Rice Powder, Magnesium Stearate, Silicon Dioxide, Gelatin Capsule (Titanium Dioxide,FD&C Red No. 40).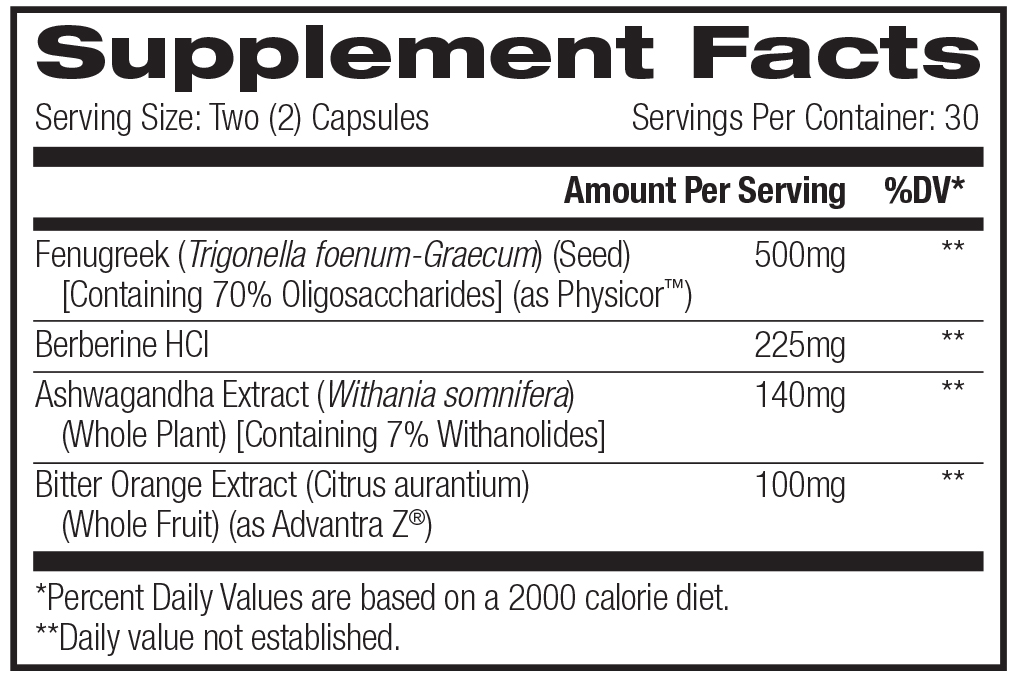 Disclaimers & Warnings
NOT FOR USE BY INDIVIDUALS UNDER THE AGE OF 18 YEARS. DO NOT USE IF PREGNANT OR NURSING.

† These statements have not been evaluated by the Food and Drug Administration. This product is not intended to diagnose, treat, cure, or prevent any disease.
Customer Reviews
Customer Reviews
09/02/2020
Veronica .

United States
WOWWW!!!
I purchased this product as a recommendation from fitness coach. I was skeptical that it would give me the results advertised - but WOW!! It truly is a Body decomposition accelerator. I'm putting in the work, but getting results that normally take me three times as long to achieve! Doesn't make you gittery or feel like you've taken anything at all. VERY impressed. Would recommend.